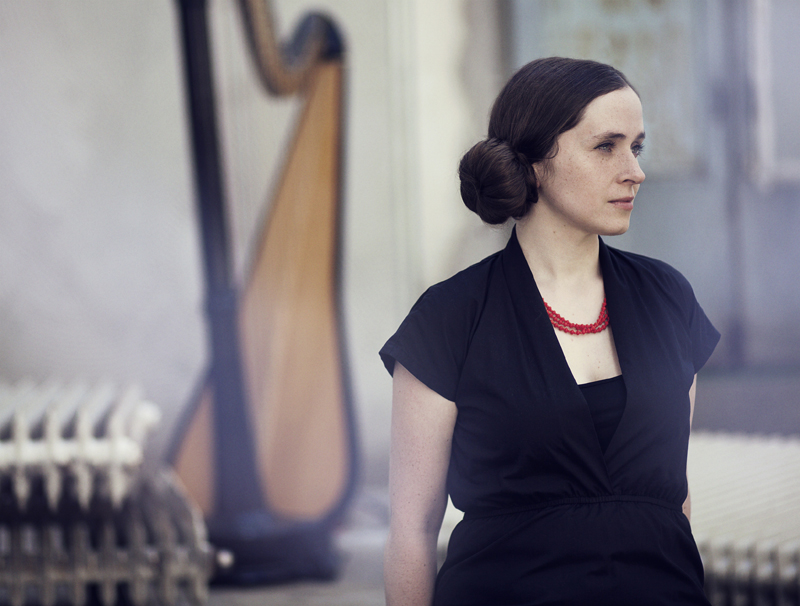 Gunnhildur Einarsdóttir began studying the harp at age 13 with harpist Elisabet Waage in Iceland. After high-school graduation, she continued her harp studies with Brigitte Sylvestre at the Conservatoire National Supérieur de Paris, and later with Sioned Williams, principal harpist of the BBC Symphony Orchestra in London. She went on to complete a Bachelor's Degree with distinction and a Master of Music Degree from the Conservatory of Amsterdam, where her teacher was the renowned harpist and pedagogue Erika Waardenburg. During her studies in Holland, Gunnhildur specialized in the performance of contemporary music but also attended classes in early harp performance at the Royal Conservatory in The Hague, where she learned to play the Italian triple harp under the guidance of Christina Pluhar.
In 2004 Gunnhildur founded the Ensemble Adapter together with percussionist Matthias Engler. Adapter is a chamber group that specializes in the performance of contemporary music. The group plays and organizes concerts across Europe and has toured Japan, California and Israel. Furthermore, Adapter has given several master classes on the performance of contemporary music, for example at the music universities in Stanford California, Berlin, Tel Aviv and Istanbul. Adapter works closely with young composers and has produced several recordings. The group is a regular guest at major German contemporary music festivals such as the Ultraschall and MaerzMusik Festivals in Berlin and has performed at many international contemporary music festivals, for example Wien Modern, Time of Music festival in Viitasaari and the Nordic Music Days.
Apart from her engagements with Adapter Gunnhildur is a regular guest with other European contemporary ensembles such as Ensemble Modern and Ensemble Mosaik among others, and has appeared as a guest with the Icelandic Symphony Orchestra, the Icelandic Chamber Orchestra, Caput Ensemble and the Bayerische Staatsorchester. Gunnhildur has performed at many festivals throughout Europe and has appeared as a soloist for example at the Spaziomusica festival in Cagliari, Italy; Donaueschinger Musiktage in Germany and the World Harp Conference in Dublin. In 2012 she made her USA debut recital at the Nordic Heritage Museum in Seattle, as a part of their Mostly Nordic Concert series. Since 2010 Gunnhildur has been a member of the Brandt Brauer Frick Ensemble, an acoustic techno band, and has toured many major pop-music festivals in Europe, USA and the United Kingdom.
In 2014 Gunnhildur will take over the harp lectureship at the Internationale Ferienkurse für Neue Musik in Darmstadt, Germany where she will develop and teach workshops for harpists and composers. This will be the first time since the 1960's that the harp will play an important role at the Darmstadt summer courses.